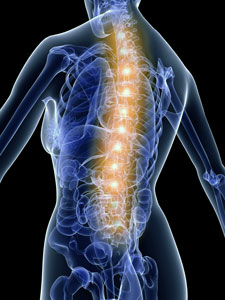 Holidays are fun and we often plan well in advance for them, whether visiting friends and families or on a beach during a seasonal holiday, or using saved up time for a week off of work. Frequently the stress of getting ready to go causes problems due the hours of preparations and starting to lug suit cases around and packing them. The actual trip itself, whether by air or long car ride can often bring on soft tissue troubles.
Pack It Light
It is wise to monitor how much you put in your carry-on bag if you are flying. Lifting a heavy bag into the overhead compartment can cause you unwanted pain in your upper and/or lower back. In addition , light suitcases are better the less stuff (weight) in your cases, the larger the chance of injury when they need to be lifted or pulled.
Lift How Your Father Taught You
When you need to twist, do it with your whole body. In other words allow your feet to shift and rotate. This is a lot safer than twisting your spine, especially when you are carrying a load.
Backup Your Spine
When you have to sit for a long period of time, having support for your lumbar spine is vital. Most cars these days have well designed seats, while airline seats, not so much, and may be worn out due to their constant use. You can compensate for this by placing something behind your back such as a rolled up clothing or a towel, to provide a much stiffer lumbar support.
Sitting Ergonomically Can Help
In proper sitting the legs should be bent at the knees to a right angle. If the seat you are in is higher than optimum, this can be rectified by placing an item under your feet to bring the knees to ninety degrees, thus reducing the chances of creating a pain syndrome in your lower limbs.
Mix it Up
Staying in one position for extended periods of time can result in lower back stiffness. It is recommended that you get up and stretch and move every 25 minutes to avoid problems.
Give us a call if you have any questions or to schedule your appointment!