Chiropractic Care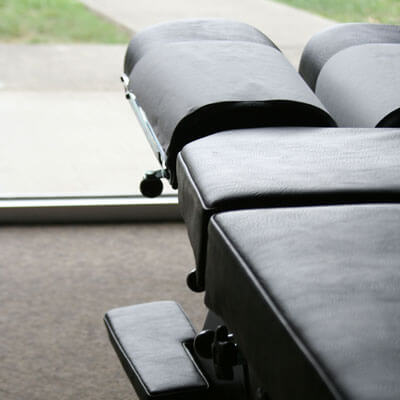 Have other chiropractors and medical practitioners told you your condition can't be fixed? Maybe you resigned yourself to living with your pain or discomfort. At Outback Chiropractic Clinic, we understand that frustration. Dr. Gleeson provides not only hope, but effective healing help for conditions other providers can't fix.
Often people have scar tissue or adhesions in their muscles, ligaments or tendons. "Those who go to a traditional adjustment chiropractor won't get those issues addressed. If you see me and that's the cause of your problem, you tend to get better," said Dr. Gleeson.
Across the Spectrum Care
Dr. Gleeson sees all body types, ages and conditions at the practice. Whether he's helping a little one with colic, a parent with back pain, or a senior wanting to improve their mobility, our chiropractor is passionate about helping patients across the spectrum.
Common Conditions Chiropractic Can Address
Here are some typical reasons why patients come to Dr. Gleeson for care:
Lower back pain
Upper back pain
Shoulder pain and problems
Heel pain
Elbow pain
Leg pain
Techniques
Dr. Gleeson uses the following methods at the practice:
A normal muscle is like an elastic band as it stretches and goes back. If you get scar tissue in the muscle, it becomes like a rope; it won't stretch and doesn't work like it's supposed to.
As a manual soft tissue method, Muscle Release Technique breaks up the scar tissue, allowing the muscle to move like it's supposed to, and the joint to move again. The whole body is full of muscles, tendons and ligaments, so this method works for all types of musculoskeletal pain (the main ones being shoulders, knees, lower back and elbows).
This manual method is among the most popular chiropractic techniques. This hands-on approach allows us to manually adjust your spinal bones into proper position.
Dr. Gleeson may use this method on patients who require a lighter touch, such as babies and seniors.
Get Started Today
Experience the many potential benefits of chiropractic care. Dr. Gleeson would love to welcome you into our practice and find out if you're a candidate for chiropractic care.
Take that first step by contacting us for an appointment!
CONTACT US »

Chiropractic Care | (807) 768-2225